15-Year Fixed Loans: Pros & Cons
So you're getting ready to take out a home loan. Maybe it's a new loan, or more likely a refinance to achieve a lower rate (very common in 2019's excellent market). You're vetting mortgage brokers to see who offers the lowest rates, but you really want to jump on the phone with some idea of what loan type you're seeking. Government-sponsored enterprises like Fannie Mae, Freddie Mac, FHA and VA offer low rates through common loan terms, 15-year fixed and 30-year fixed. But which should you choose?
Freddie Mac data suggests that ~90% of homebuyers choose 30-year fixed; the longer term has been the "meat and potatoes" of our industry for decades. But as you've likely read, 15-year terms are increasingly popular due to some key benefits. So in this two-part breakdown, I do not intend to give a definitive ranking of which is best. As with any product, they each have perks and drawbacks specific to one's needs.
Pros of a 15-Year Fixed Loan:
The lump sum: The main draw of a 15-year fixed loan is, quite simply, the lump sum: a $200,000 dollar loan at today's best rates: 3.125% interest would cost ~$250,000 in the long term. For comparison, a 30-year term would cost $323,000. That's close to 100k in savings over the loan's life! Lenders charge less for a shorter loan term because the borrower commits to paying it off in half the time. Depending on how much you borrow, a 30-year loan can cost more than double overall.
Less time in debt: If you intend to pay off your home (not sell), you'll be in debt for half the time - 15 years of looming debt, instead of 30. You'll also build faster equity due to larger monthly payments.
Fewer fees: With a shorter loan term, you also won't be charged certain additional fees; Freddie Mac and Fannie Mae often impose "loan level price adjustments" if you have a low credit score or cannot produce a large down payment.
Easier refinances: The loan-to-value ratio you've paid off in several years of a 15-year fixed will make refinancing much easier than in a 30-year loan. This is especially helpful when global markets are constantly shifting mortgage rates, and refinances become appealing.
Fixed income source: Finally, if you're approaching retirement, a 15-year fixed loan puts you on a faster track to paying off your home. This way, you'd have a fixed income source sooner, rather than later.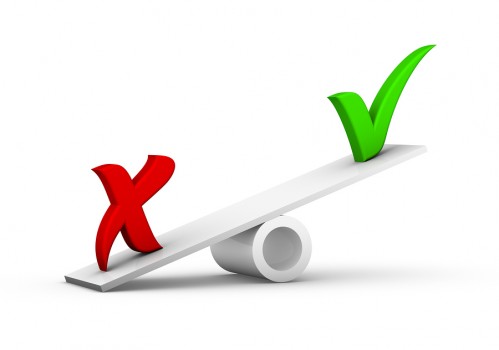 But of course, every product has cons...
Cons:
Higher monthly payments: As mentioned, your monthly payments will be significantly higher in a 15-year fixed loan. Continuing our $200,000 example - the 15-year term would cost about $1,400 / month, instead of $900. For many, the increased payments are just not feasible - they have other expenses (emergency funds, savings) to consider first.
"Less House": In a 15-year, the same monthly rate gets you "less house" than with a 30-year loan. For example, if you could only afford an $1,000 / month payment, a 15-year loan must be going towards a cheaper house or lower loan amount.
While there are surely other pros and cons, this list should help in considering a 15-year loan. Maybe the pros outweigh the cons. Maybe they don't, and a 30-year term is what you're after. We'll touch on that in part 2.
Until then, to see if a refinance could benefit you today, head over to our website to receive a quote.
Jason Vondrak
Company President
Prospect Financial Group
948 Garnet Avenue
San Diego, CA 92109
NMLS: 349089 | BRE: 01837707
Jason Vondrak has been in the mortgage industry since 2004 and co-founded the mortgage brokerage Prospect Financial Group in 2006 in San Diego, California. Today he serves as President and CEO of Prospect Financial Group and the president and founder of Prospect Property Group, a real estate development company, established in 2012.
"I've had the privilege to serve in an industry that exists to ensure homeownership remains among the top priorities of government and citizens alike. Over the years, it has been a pleasure working alongside homeowners, real estate professionals, and business associates combining efforts and teaming up to help homeowners realize the dream of home ownership."